Welcome to Springville Youth, Inc.


Visit our Facebook Page for updates on weather conditions, pool and swim lesson cancellations, and summer programs at the SYI Community Park. ​​
Registration for Swim Lessons, Aqua Zumba and Competitive Swim Opens May 1, 2021
Click Here for the NEW changes to Swim Lessons and Information on Swim Levels
---
The Club of Springville
Below are a variety of activities that will be held at The Club of Springville over the next few weeks.
​Hope to see you and your children there!
Signup by clicking the Signup Button below: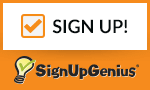 ---
​
Spring/Summer ​Sports 2021

The Board of Springville Youth Inc. is excited at the prospect of opening up sports for the 2021 season. Travel Soccer will be starting just one team this year for boys born from 2006 to 2008. Registration is now open (follow the link below).

Registration for soccer, baseball, challenger baseball and softball registrations are now closed.

Registration for Aqua Zumba, Competitive Lap Swim, and Swim Lessons will be open on May 1, 2021.

Follow the registration link below.

If you have any questions, please email springvilleyouthoffice@gmail.com.

Take Care
Stay Healthy


---
---
---
---
---
About Springville Youth Incorporated:
Springville Youth Inc. is a 501(c)3 not-for-profit organization that was founded in 1940 and provides recreation services for the residents of the Town of Concord and Village of Springville, New York. S.Y.I. works very closely with local government entities, as well as the Springville-Griffith Institute Central School District to provide numerous sporting programs for children ranging in age from 5-21 years of age. These programs run throughout the year and every effort is made to make all programs accessible and affordable to all who wish to participate. The organization also owns property on South Buffalo Street in the Village of Springville which is home to the community pool, basketball courts, an outdoor volleyball court, and playground equipment. The grounds are also home for many of our summer recreation programs including Arts and Crafts, sports camps, and swimming lessons. Springville Youth, Inc. is directed by an administrative board that meets the second Wednesday of each month at the Club located on Maple Avenue. Meetings are open to the public and S.Y.I. encourages members of the community to contribute to the ongoing success of the organization. Funding for S.Y.I. is provided in equal part by the Town of Concord and Village of Springville, and by program participant fees.

---
​Follow the link:
---
Do you shop on Amazon?

When you shop through the Amazon Smile Portal, the Amazon Smile Foundation uses a small portion of the proceeds to make a donation to the charity of your choice.

If you select us as your charity, every purchase you make on Amazon Smile will benefit the SYI and The Club of Springville. The more you shop the more you're giving back.
​Directions:
1. In your Internet Browser, go to smile.amazon.com
2. Log in using your Amazon credentials
3 After signing in, you will be directed to the page to select a charity.
(if not, the option should be in the upper left corner "Supporting")
4. Search on the word Springville, and select Springville Youth Inc.
5. In the future, go to smile.amazon.com to do your shopping. For every
dollar spent, a donation will be made to Springville Youth Inc.
---
Springville Youth Incorporated is a 501 (c)(3) corporation and your donation is tax deductible. All donations are used to defray our costs and enables us to continue to provide low cost recreation services to the residents of the Village of Springville and Town of Concord.

Thank you for your Support!!

---